Friday, November 26, 2010
Thursday, November 25, 2010
I made this layout as part of my ongoing project of my pregnancy album.
I really love the way this layout turned out.
I used several patterned papers from different companies from my stash.
This layout was a TOP 3 at Frosted designs!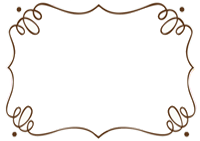 The base for this layout is according to a sketch from frosted designs.
Take a look on how I made this layout:
Some closeups:
This layout participates in these challenges:
פורסם על ידי

Meital
ב- 16:08
31 comments:
קישורים לרשומה זו

Wednesday, November 17, 2010
At the age of
Two years, when you look at a child, they already have distinct and unique facial features and eye color will be determined in most cases, and now, the competition starts - Does he look like the mom or the dad?
I though
it would be interesting for Rotem's album to make a layout with my husband and mine pictures at the age of two to see wha
t features he took from us.
The title in Hebrew says "Who do you look like", in the journalling I wrote which feature are from Mom and which are from Dad.
This is a video I made capturing the making of this LO:
This LO participates in several challenges:
Inspiration from Happy days Etsy store, th
e
Sweet Pepper Necklace for etsy inpired
פורסם על ידי

Meital
ב- 19:56
14 comments:
קישורים לרשומה זו